We are CreativeMind; educators, inspirers and believers in people.
We love to learn, transform and change mindsets at a deep level. It's great to meet you! Please book a call to find out if our training and coaching programmes would be a good fit for you or your team.
Book a call!
Meet the team who make it happen
Sign up for one of our programmes, and you are in safe hands. From expert event management to beautifully designed training materials, you can rest easy; they've got your back.
Heather Vincent
Training and Events Manager
Lauren Poole
Copywriter & Marketer
Emma O'Connell
Ops Geek & Strategist
Meet your coach and trainer.
When choosing an ongoing client-coach relationship, it is important to ensure we are a good fit with you/ your team. If our energy, experience and values resonate, book a call to speak to Jen in person.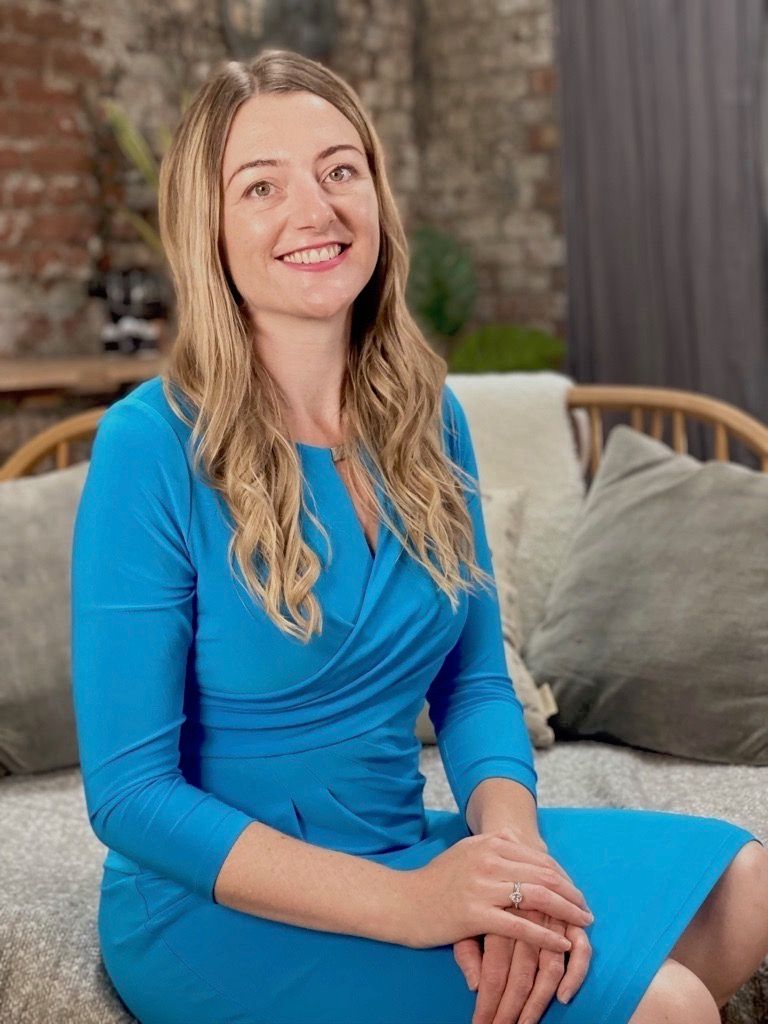 Jen Wagstaff
Presenting, mindset and sales coach
In the early days (after I cut off my student dreadlocks and "got a real job") I worked in sales at FedEx, where I rose to the top 5% of salespeople globally and won an award called "President's Club" and an all-expenses paid holiday to Hawaii. Nice!
I was promoted at the age of 25 to be the youngest sales trainer ever to cover Europe, the Middle East and Africa for FedEx. Here, I spent five years delivering training for the 1500-strong sales and leadership teams, overachieving my target for 21 consecutive quarters.  
Now I run CreativeMind Training, where I have consulted, coached and trained over 3000 people, in 6 continents and over 40 countries; many FTSE500. I authored the Top Performer Journal, created the Powerful Presenting Masterclass and deliver live training and coaching to teams across the globe. And the best part - I love every moment of it!
But this is just my work and some credibility-building statistics. Scroll down to find out more about the "me" outside of work...
A few more facts about Jen...
"I live in Bristol, UK with two young children, one middle-aged husband and an old dog called Scraps.
I was chased by a warthog whilst presenting in South Africa. I spent the night in a Portuguese police station. And I once passed out on stage and had to be taken to a Belgium hospital.
My very eclectic mix of hobbies includes yoga, West African dance (you can find me performing at the festivals in the summer!), bouldering, mountain biking and reading.
Although I have designed sales training for some of the biggest global brands, my hardest job was looking after "two under two" in lockdown.
No more dreadlocks, but I still change my hair quite regularly... can you tell?"
Jen's story
Watch Jen's welcome video, taken from our Powerful Presenting MasterClass
The geeky bit...
"My philosophy is always to be learning, developing and growing. Here's how I've been doing that, so I can best serve you."
BA Business Management (European)

Certificate in Advanced Psychological Coaching

Certificate in Cognitive Behavioural Coaching

Certificate in Problem Focused Counselling, Coaching and Training

Certificate in Stress Management

Certificate in Performance Coaching

Prince2 Project Management Practitioner

NLP Practitioner

EFT (Emotional Freedom Technique) practitioner
CreativeMind Values
Our values help us stay focused on what we help you to achieve. They underpin every decision we make.
Want to know more?
Schedule a friendly chat with our lead trainer, Jen Wagstaff, to discuss your team's training needs, objectives, aspirations and dreams!
Jen will listen, share ideas and help find a course that is perfectly tailored to the goals and individuals in your team.
Alternatively, you can email [email protected]. We look forward to hearing from you!