Top Performer Journal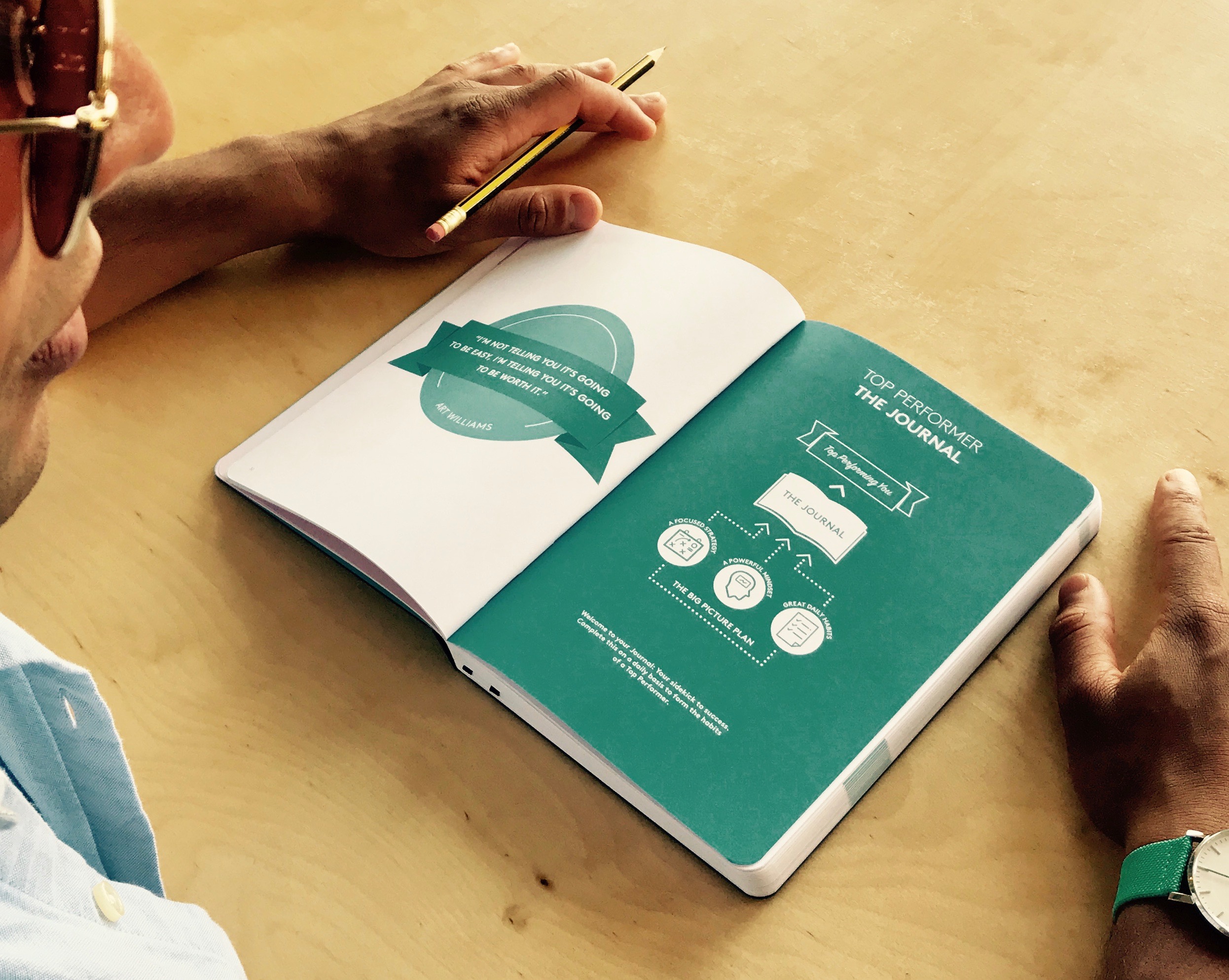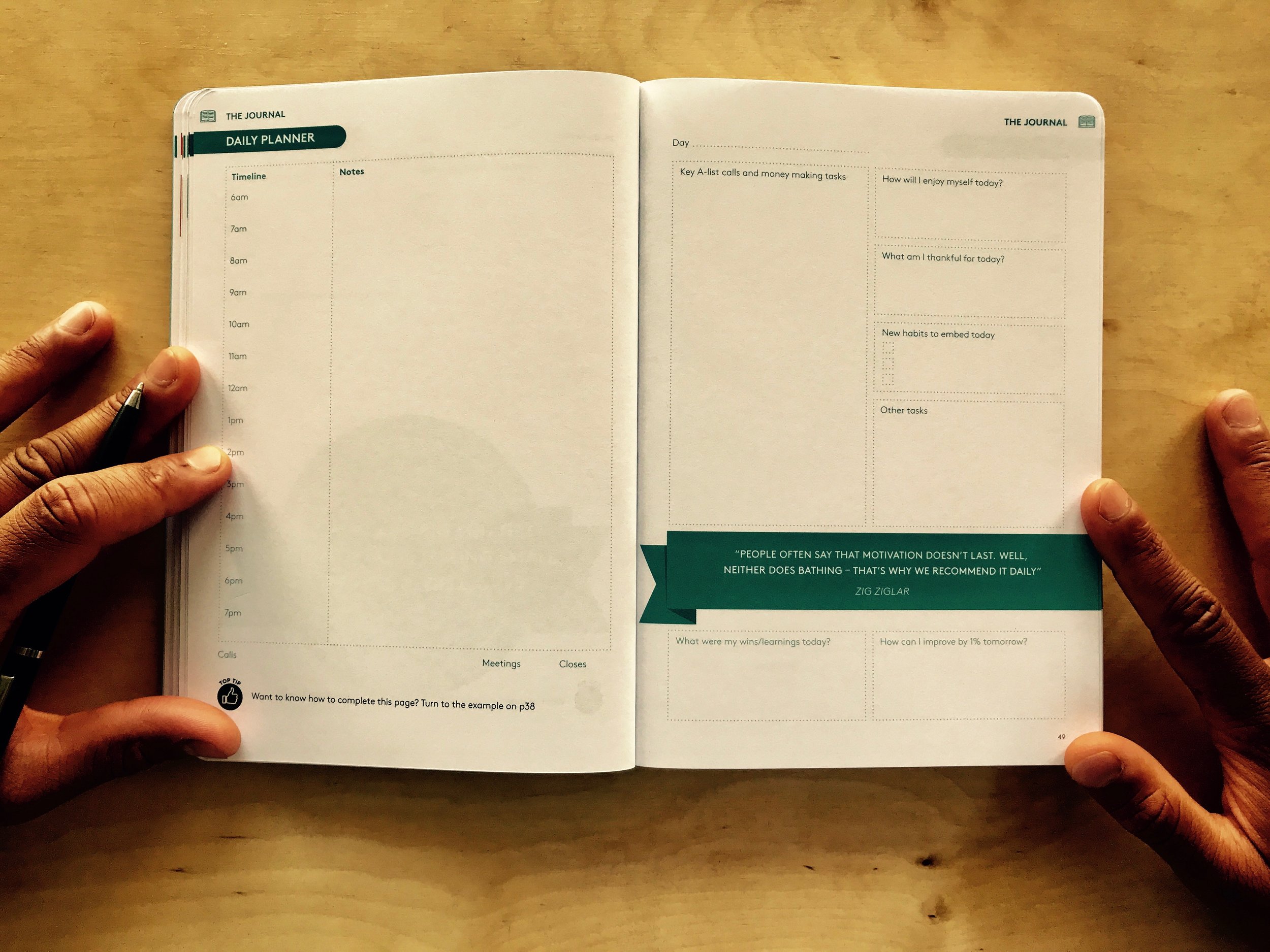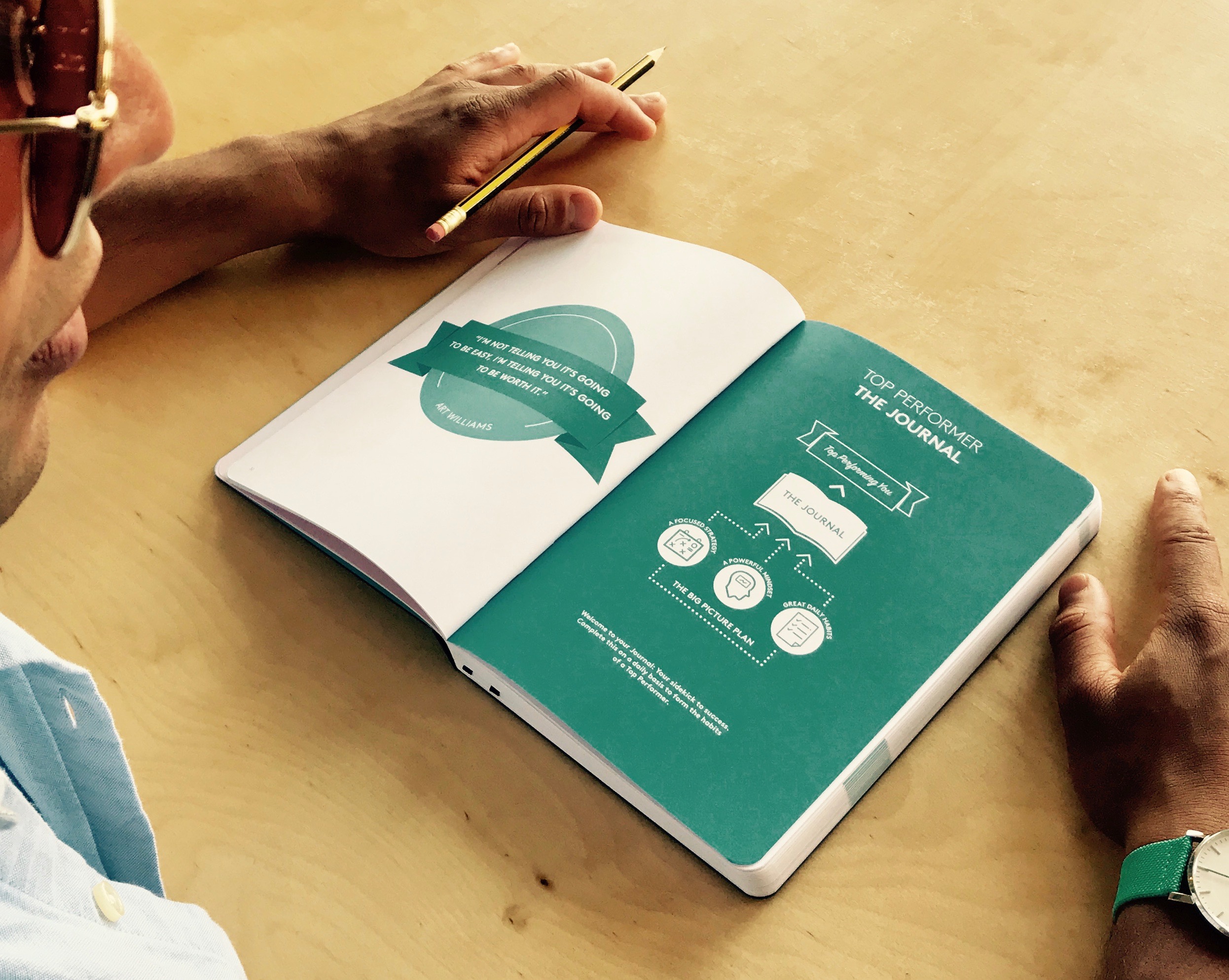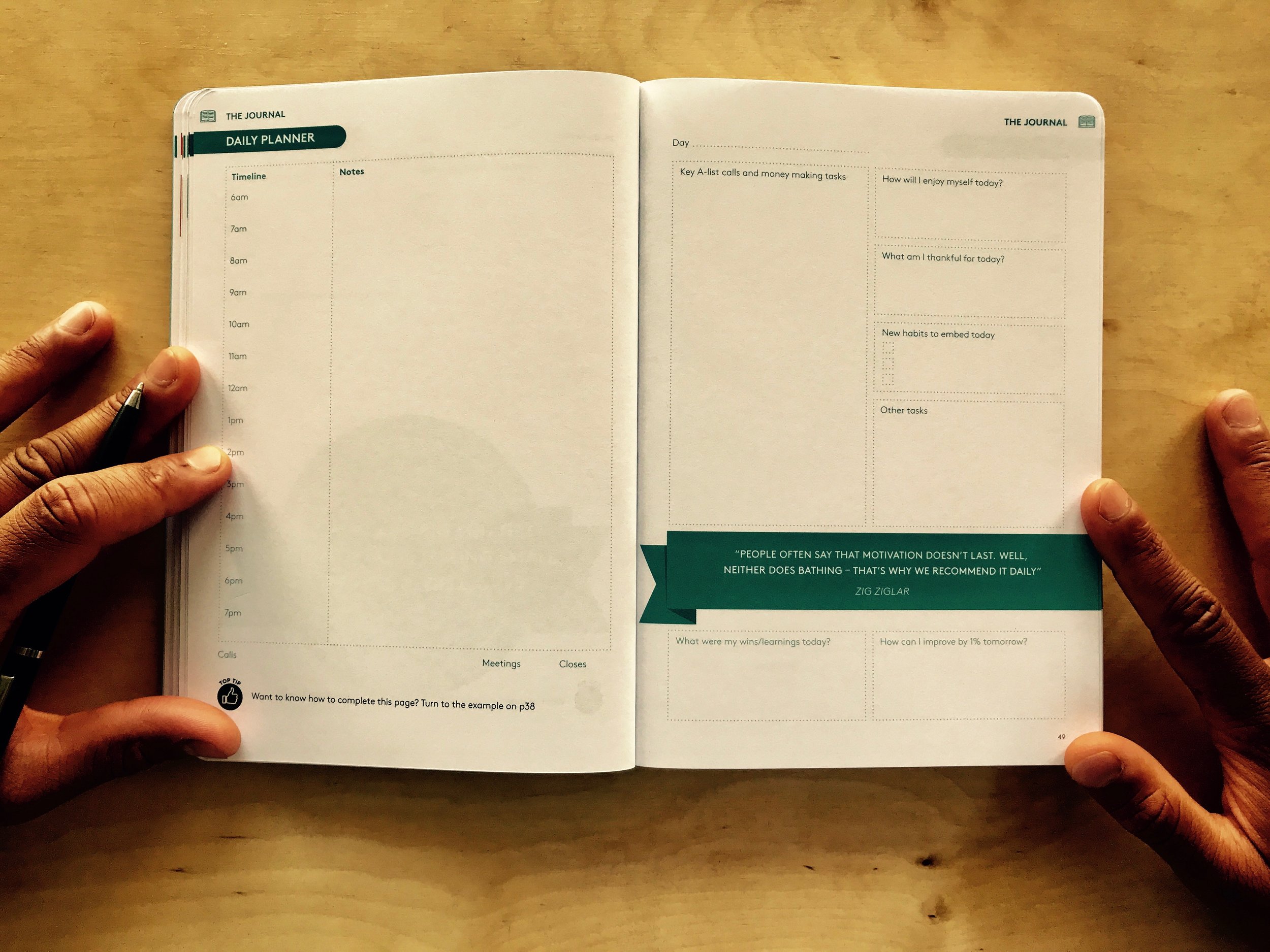 The Top Performer Journal is an innovative, 13 week daily planner designed to help you create the strategy, mindset and habits to become a top performer in sales. 
It is a beautifully designed, hard-backed journal that you fill in daily allowing you to plan, prioritise and focus on what's important.
The Journal has been expertly designed to help you develop the strategy, mindset and habits of a top performer. By using it you will:
Break down your sales goal and create a prospecting strategy to achieve it.

Develop a strong, assertive mindset for maximum power and influence.

Become in control of your day and craft the right habits for success.
This will ultimately allow you to develop into a top performer and reach your sales goals in a way that feels good.
Watch our video to get a glimpse inside the journal and understand how it works: